For schools licensed to use Teachers College Reading and Writing Project (TCRWP) collections, teachers can assign collections to students, and students can see those collections in myON and select books to read.
Note that these collections are only available for schools licensed to use them; other users will not see the options described below.
How Faculty Assign TCRWP Collections to Their Students
Select Classroom, then Students.

Check the names of the students who need collections assigned.

Select the drop-down list above the table and select Assign TCRWP Collection.

Select the second drop-down list and choose the collection that you want to assign to the checked students.

A message will ask if you want to change the TCRWP collection for the students. Select Yes.
The collection you've selected for each student will be listed in the TCRWP Collection column.

How Students Use the TCRWP Collections
Once the teacher has assigned a TCRWP collection to a student, the student can find books using the collection. To start, the student selects Library, then TCRWP Collections.

The student will see the categories in the collection. Fiction categories are blue, and nonfiction are red. The student selects a category to see a list of books. (If the teacher hasn't assigned a collection, the page will tell the student that.)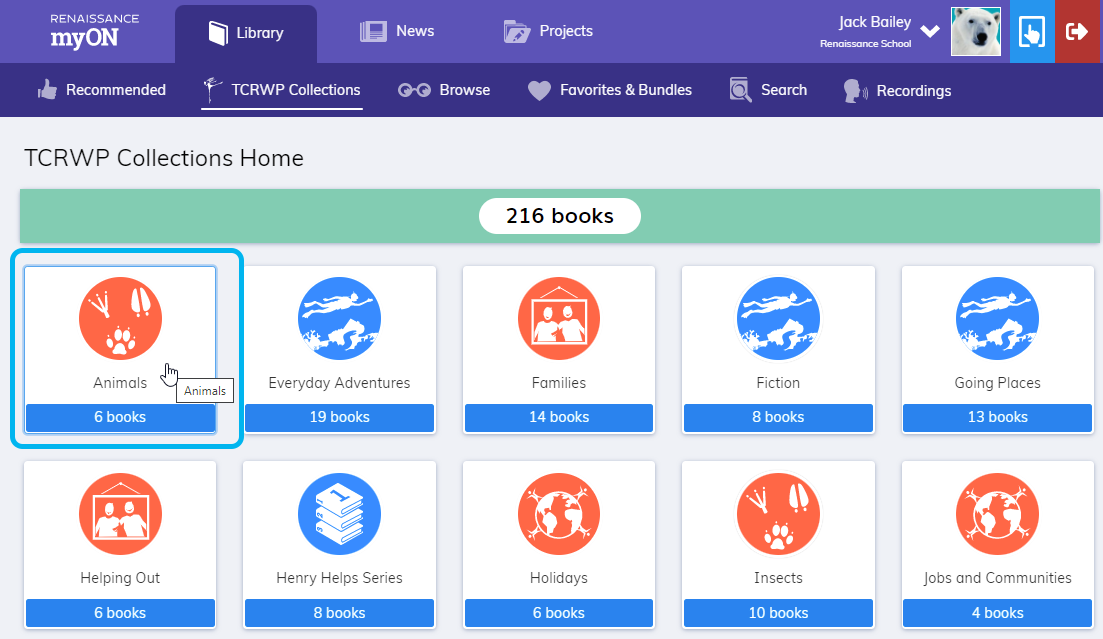 The student can select a book and read it, view information, or add it to their favorites just as they would elsewhere in myON. They can also choose to see a list view instead of the default grid view as they can on other Library pages.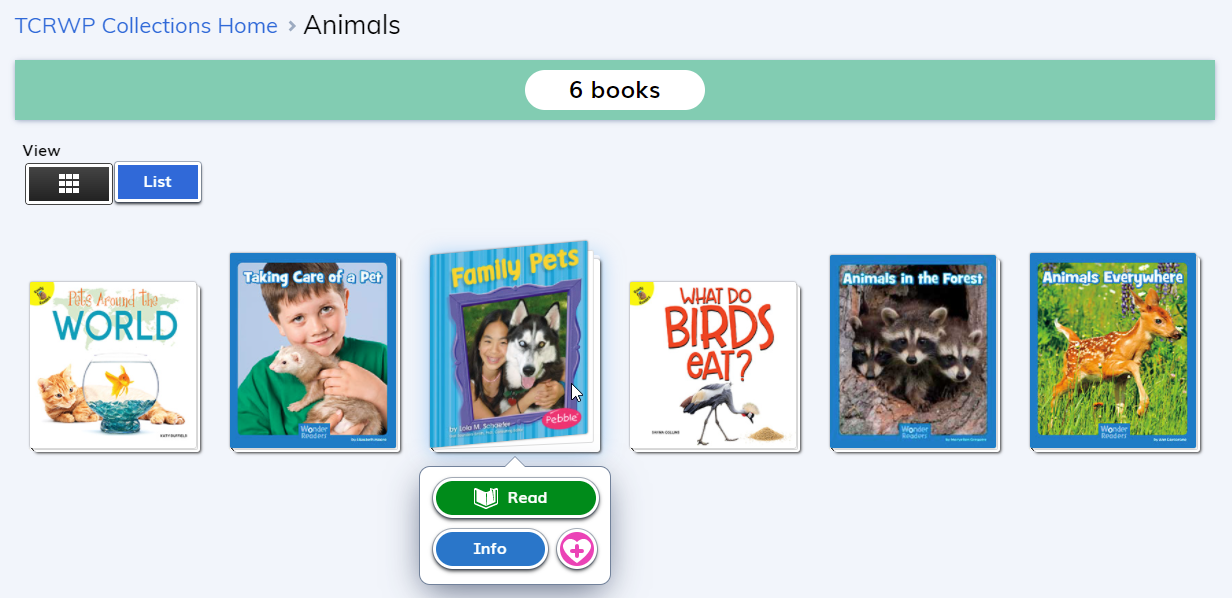 How Faculty See TCRWP Collections
Faculty can also select Library, then TCRWP Collections; however, they will not see books until they assign a collection to themselves. To do this, Faculty select their name in the top right corner of any page and select User Info. Then, on the User Information page, the teacher selects a collection from the Assign TCRWP Collection drop-down list. The teacher selects Save to save the change.