Students, Faculty, and Administrators can view information about their reading activity this school year.
After you log in, select your name in the top right corner; then, select Activity.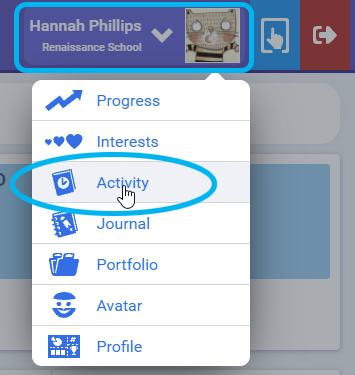 Note: The example above shows a student's options; other users will see fewer or different options after they select their name.
For this school year, the Reading Activity page shows you how many books you have started, the number of books you have finished, the number of pages you have read, and how many minutes you have read.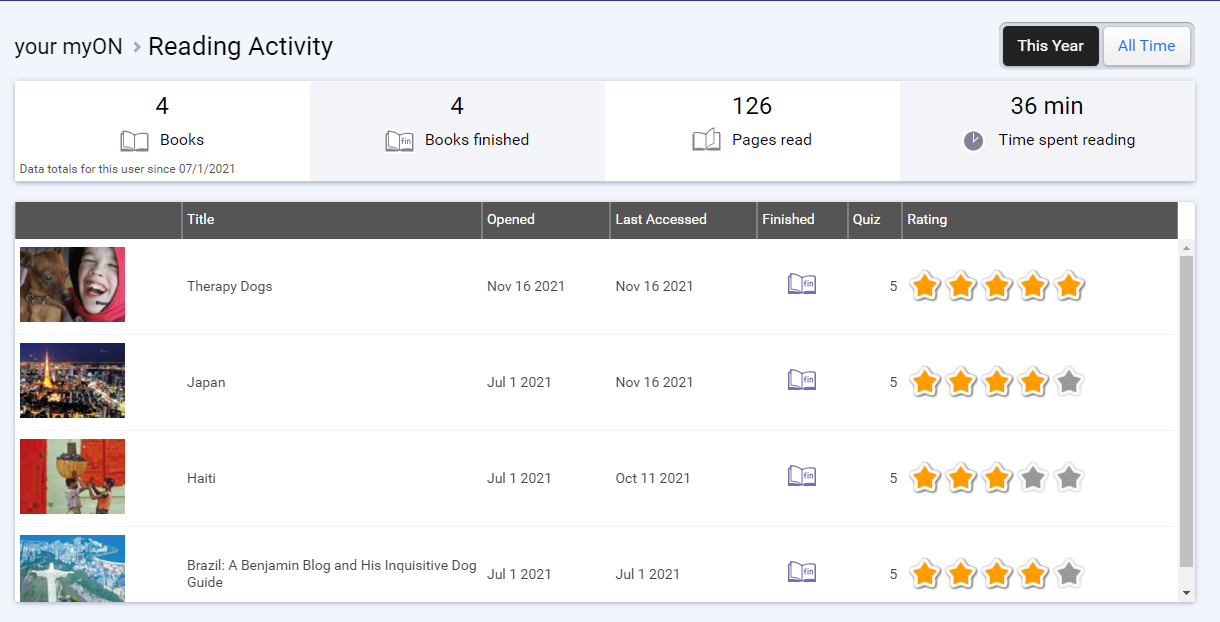 Below that, you will see a list of the books you have read. For each book, the list shows:
the book cover (if the book cover is gray, the student and school no longer have access to the book)
the book title
the date you first opened the book ("Opened")
the date you last opened the book ("Last Accessed")
whether you finished the book (if you have, you will see )
your quiz score if you took a myON quiz for the book
your rating for the book if you chose one
You can scroll through the list of books if it is long.
If you want to see the books you read in all school years (not just this school year), select All Time. When you want to go back and see just the books you read this school year, select This Year again.