Faculty and administrators follow the steps below to add books to projects directly from the library. Each project can have only one list of books as a reading task, but you can select the number of books that must be read to mark the task as complete.
Log in using your Faculty or Administrator account.
In the Library, select Recommended, Browse, or Search and find the book you want to add.
There are two ways to add books to a project:
Using the Share Option
Whether you are using the grid view or the list view, select the Share drop-down list; then, select Add to Project (Assign).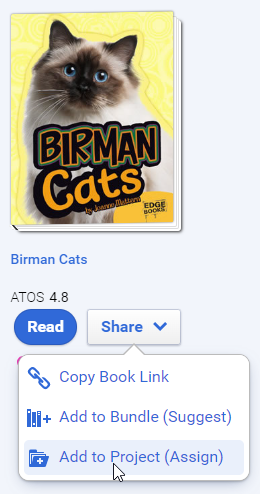 In the window that opens, if you want to add the book to a new project, leave Create a new Project selected and enter a name for the project. Then, select Add to Project.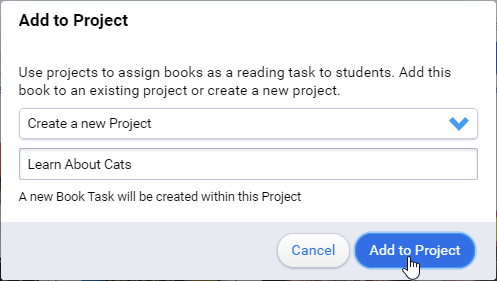 If you want to add the book to a project that you've already created, use the drop-down list to choose the project. Then, select Add to Project.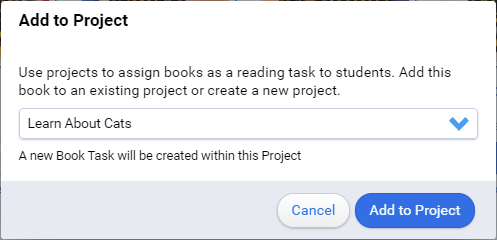 From the Book Information Window
Select the book cover or the title.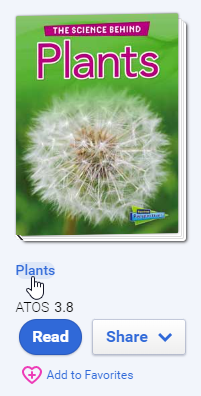 Once the book information window is open, click the top, far-right button that includes a folder with a plus sign (shown below).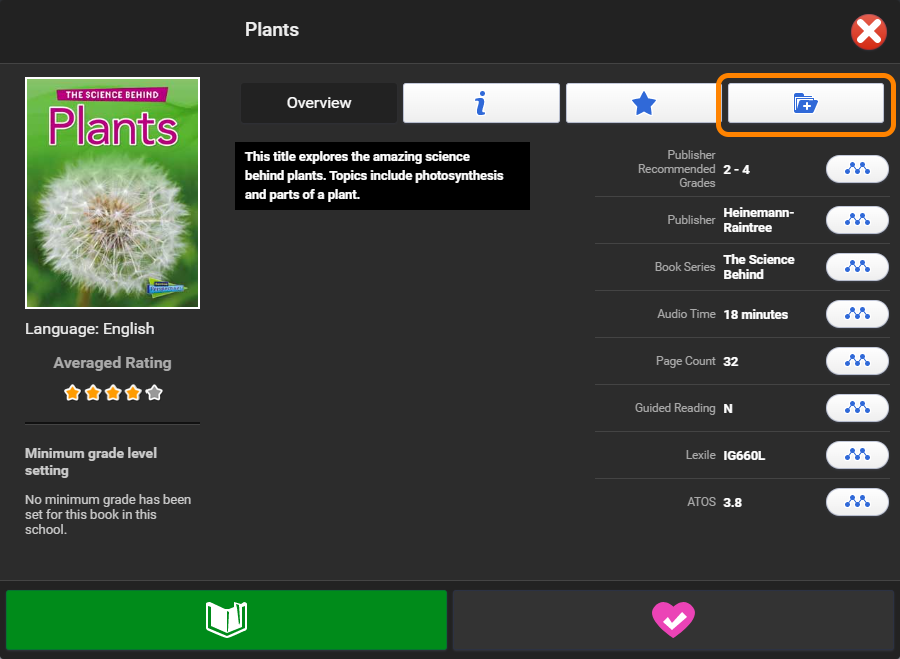 To add the book to an existing project, select the project from the Add to Project drop-down list, or create a new project by typing a title in the text field. Click Save under the project that you select or enter.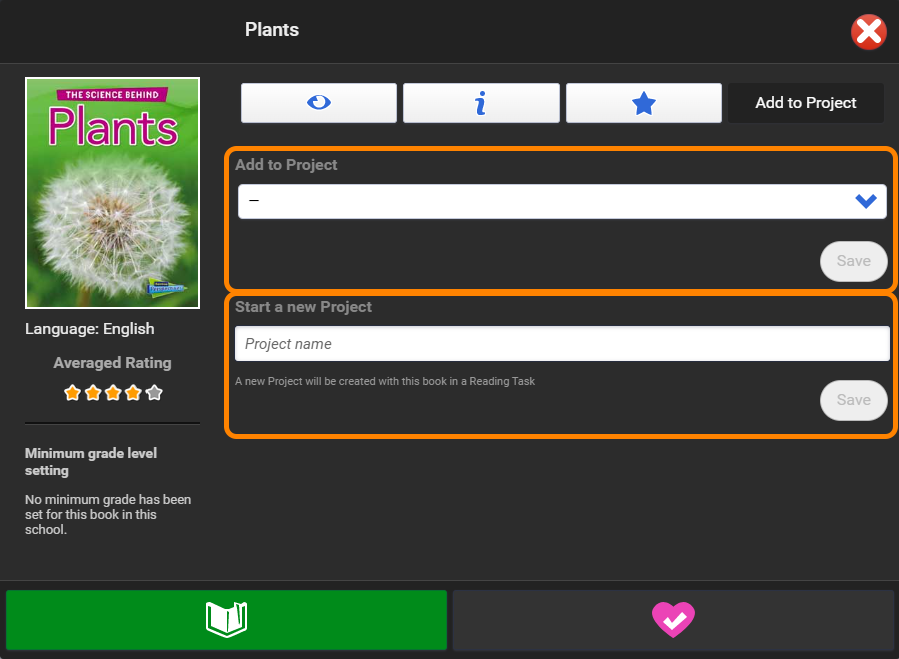 Note: Your district settings or building settings may limit when students can read books above their grade level, and your administrator may have set minimum grade levels for individual books. If the books that you're adding to the project are above students' grade levels, make sure students can access those books. Your administrator can also choose to allow access to books above students' grade levels when those books are part of a project.