When Faculty create groups, they can choose whether to allow students to join the group on their own if they are given the code.
Faculty can see the code when they select Classroom, then Students and they look at the list of groups on the left side of the page. In the example below, students are not allowed to join Reading Group 3, so you see a dash instead of the code. Students are allowed to join the Purple Group, so you see a code that you can give to your students. To change whether students are allowed to join a group, select the group name to see the group information on the page; then, select Edit.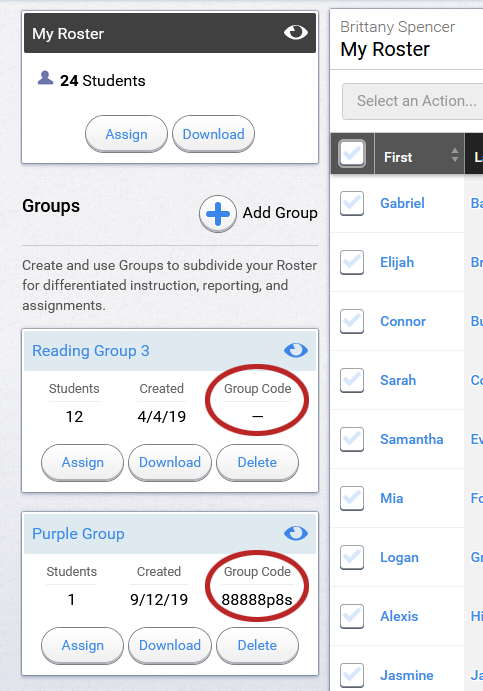 When students are allowed to join groups, they follow these steps to join them:
The student logs in to myON and scrolls down until he or she sees "Join Group" on the left side of the page.

The student clicks in the blank and types the code, then selects Join. If the code is right, a message will tell the student that he or she has joined the group.